Activision Announce 007 Legends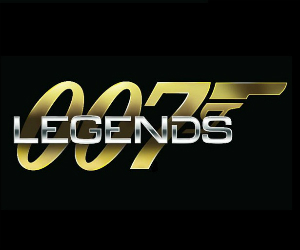 An all new 007 game has just been announced by Eurocom and Activision, celebrating Bond's 50th anniversary.
007 Legends will give players the chance to relive some of Bond's most memorable missions from 6 classic films, concluding with the 23rd installment, Skyfall. The game will somehow have an overarching narrative linking all 6 films together, something the many script writers that have worked on the films have never tried to do. Activision insist that with help from EON Productions, 007 Legends will be "the smartest and most treacherous Bond game yet, creating a homage that will be a unique and highly entertaining experience".
As well as the games intriguing campaign, MI6 Ops will also make a return from GoldenEye Reloaded. This time though players will also get the chance to relive the missions through the eyes of Bond's famous foes, here's hoping Oddjob and Jaws are included!  Classic local four-player split-screen will also return, along with online competitive modes inspired by 50th years of 007.
It seems James is going all Sonic Generations on us, fishing out his best moments and combining them into what will hopefully be an enthralling celebration of England's greatest spy. Are you excited for 007 Legends, what films do you want to see included?
007 Legends will be released on Xbox 360 and PlayStation 3 in autumn this year.