Harmonix Announce Rock Band Blitz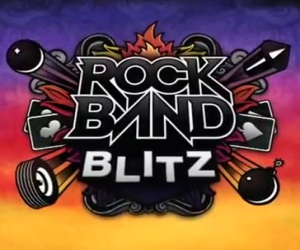 At PAX, Harmonix have revealed their brand new game will be a downloadable title called Rock Band Blitz, coming to Xbox LIVE Arcade and Sony Entertainment Network.
Blitz will come with 25 songs to begin with, but will be compatible with prior Rock Band DLC, and vice versa with the Blitz content being playable in Rock Band 3.
From the announcement trailer (below) it looks more like the amplitude games of old, or even the PSP incarnation of Rock Band, allowing you to switch between instruments on the fly, in that respect, Blitz doesn't need any plastic instruments, instead it is playable with a simple joypad.
We haven't got a price or release date of yet, but it's kinda nice to see a new music game, it's been a while, don't you think?
Rock Band Blitz will be released for Xbox LIVE Arcade and Sony Entertainment Network, no pricing or date has been revealed.