Kingdom Hearts 3D Finally Gets European Release Date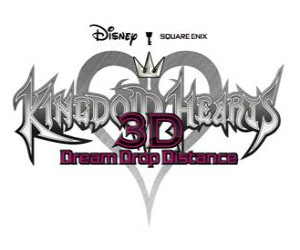 European gamers rejoice as finally Nintendo have announced when we can expect Kingdom Hearts 3D Dream Drop Distance.
Kindgom Hearts 3D sees Sora and Riku cast into the Sleeping Worlds, where they must defeat strange new enemies and make important new allies. They must succeed in stopping the Dream Eaters in order to be deemed true Keyblade Masters.
Released in Japan last last month the game received a 38/40 from Famitsu, it sold 213,579 units in its first week and went on to top the charts. Whether it will do quite so well in the West is yet to be seen, but judging by previous Kingdom Hearts titles it certainly has a large audience.
Kingdom Hearts 3D: Dream Drop Distance will be released for 3DS in Europe on July 20th.