Watch the Epic Launch Trailer for Pandora's Tower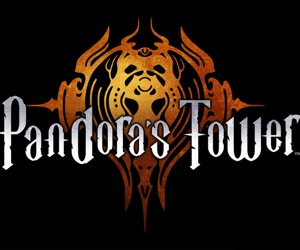 Nintendo has made a concerted effort recently to convert some of their hit Japanese RPGs into English for Western audiences – such as The Last Story, which saw its release across Europe back in February. Well now, the Action-RPG title from Ganbarion – Pandora's Tower – has also been translated and will hit retail on the auspicious date of Friday the 13th of April.
In Pandora's Tower you take on the role of Aeron, a soldier, as he battles to save his beloved friend Elena from a mysterious curse that is gradually transforming her into a demonic creature. Only by battling through the towers of a nearby fortress can Aeron save her from her gruesome fate. Using his sword and the magical Oraclos Chain, Aeron must defeat the creatures that lurk there and harvest their meat to feed to Elena. Only by eating all of the "master flesh", harvested from the largest monsters within each tower, will Elena be fully cured of the curse and free from its monstrous grip.
Players will shape the destiny of their character through the decisions they make – with a total of six different endings included – and your actions and the relationship between the two characters will dictate what direction the story takes. The title will be available from launch as a regular or limited edition. The limited edition features a premium steel book casing and a beautiful 32 page art book, showcasing the art of the game.
See the full launch trailer below:
Pandora's Tower will available across Europe on April 13th exclusively for the Nintendo Wii.