Arkham City: Harley Quinn's Revenge New Video & Screenshots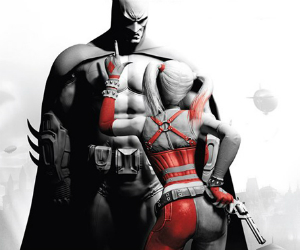 Rocksteady have released a new video plus five new screenshots for their upcoming DLC, Harley Quinn's Revenge, the final chapter in the fantastic Batman: Arkham City.
After the dramatic and down right shocking end to Arkham City, gamers everywhere were left wondering, what happens next? Thankfully Rocksteady aren't going to make us all wait for a 3rd game, as they announced Harley Quinn's Revenge takes place after the game's controversial ending.
Players can expect to get a good two hours out of Harley Quinn's Revenge, which will feature new environments and new enemies for you to brutally kick in the face.
If you're yet to play Arkham City you may want to wait for the Game of the Year Edition which will feature all previous DLC, including Harley Quinn's Revenge. US players can pick it up on May 29th, however if you're in the UK you'll have to wait till September 7th.

[nggallery id=899]
Harley Quinn's Revenge will be available to download on Xbox LIVE and SEN on May 30th, for 800msp/£7.99