Combat Unleashed Trailer For Lollipop Chainsaw…Unleashed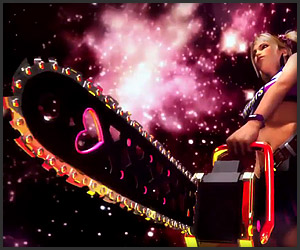 Yes, that was terrible…but regardless…
It's silly, it's stereotypical, it's probably going to rub some people up the wrong way, but dear God am I excited for Lollipop Chainsaw or what! I can't wait to tear up some zombies as cheerleader Juliet Starling.
But, before I get my zombie slaying chops, I have to figure out exactly what I'm doing, as do you people out there in internet land. The trailer, entitled "Combat Unleashed", just shows the blonde cheerleader whipping some more undead ass and shows off a few of the unlockable costumes within the game.
Check out the trailer below.

Lollipop Chainsaw is set to release on 15th June for Xbox 360 and PlayStation 3