High Moon Studios Discuss the Dinobots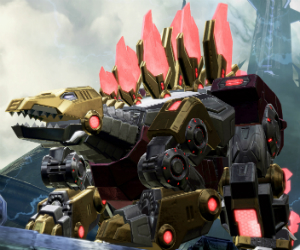 High Moon Studios have just released a brand-new video detailing the awesome Dinobots.
A massive part of the franchise, the Dinobots featured heavily in the 80's cartoon series but have been strangely absent from more recent outings. The fact that they've been gone from our screens for a good twenty years has done little to dampen their appeal, I mean they're robots, that transform into dinosaurs!
Swoop, Snarl, Sludge, Slug, and Grimlock are one of the Autobots strongest forces, and for the first time in a videogame players will get the chance to take control of their destructive powers.
Check out the video below to see just what goes in to bringing the Dinobots to life, and if that wets your appetite take a look at the Grimlock video released last month.
[nggallery id=916]
Transformers: Fall of Cybertron will hit August 28th in the US. European gamers can expect the game on August 31st.