Peter Griffin Vs Eric Cartman This Autumn – Family Guy: Back to the Multiverse is Announced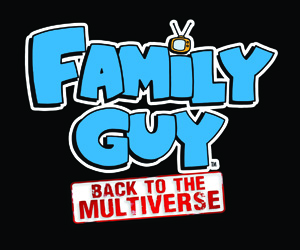 Family Guy was once a power house in the world of adult cartoons but has since died a bit in popularity. However, at its height, it was getting 33.5 million viewers a week in the US alone. For those that are clamouring for more Peter Griffin in their lives, there is a brand new Activision published game coming to consoles this Autumn. The Quahog family will be starring in Family Guy: Back to the Multiverse which will see the Griffins in what is one of the most heralded episodes in the show's history.
David Oxford, Executive Vice President, Activision said, "Fans of Family Guy will love that we've taken some of the series' most iconic and memorable moments and built them into an impressive and uncensored video game…Anyone who watches the show will appreciate how much we have adhered to its rich and twisted universe and characters."
"With Activision at the helm, we've found a world class partner for a Family Guy console video game." said Jeffrey Godsick, President of Twentieth Century Fox Consumer Products."Family Guy: Back to the Multiverse will utilize the source material, including the talented voice cast and writers, authentic humor and subversive spirit of the series, giving fans a whole new way to interact with their favorite show."
I can see it now, Family Guy Vs South Park. It's kind of like CoD Vs Battlefield, but with more colours.