Rumour: 'Elite' Style Service Heading to Battlefield 3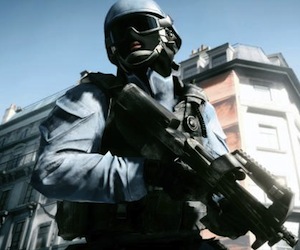 Are DICE about to announce a premium service for Battlefield 3, similar to that found in the Call of Duty series?
Unofficial site, Battlefieldo has reported what is supposedly DICE's plans for Battlefield 3 going forward, as well as the premium service the leak also mentions another piece of DLC scheduled for March 2013.
The site says the leak comes from a "very reliable source":
Battlefield Premium will land you a number of content drops with unique in-game items not available anywhere else. First out is the one-of-a-kind Premium knife and black dog tag, plus a set of soldier camos, weapon camos, dog tags and Assignments that will make sure you stand out and get more personalization options.
The Premium service will apparently be revealed on June 4th, the day before E3 kicks off. As for the DLC slated for March of next year, no information was given.
We must stress this is all speculation right now and nothing has been confirmed, but if it turns out to be true, is this something that interests you?