New Developer Diary Video for Spec Ops: The Line, Launch Trailer Too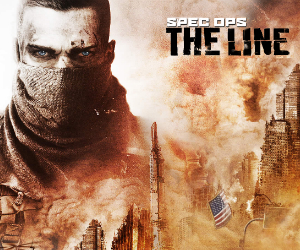 The team at Yager Development who have been working on Spec Ops: The Line have released their first Developer Diary as well as the launch trailer, for the game which is due out later this week in Europe.
The video goes "Behind the Line" on the new third-person shooter, and the team discuss how the game is set in a city englufed in sand – which gives them the opportunity to experiment with interesting battlegrounds and set-pieces, where players will need to be constantly on their toes about where they are standing. A series of important moral choices will also be included in the game – often involving civillians caught up in the fighting – which will allow the player to become more emotionally involved in the title.
See the new Developer Diary 1 video below:
Spec Ops: The Line is due to be released on Xbox 360, PlayStation 3 and Windows PC on June 26th, 2012 in North America, followed a couple of days later, on June 29th, 2012, in Europe. Be sure to check back to GodisaGeek.com for the full review of the game soon.