Codemasters Confirm Grid 2, Screenshots and Trailers Released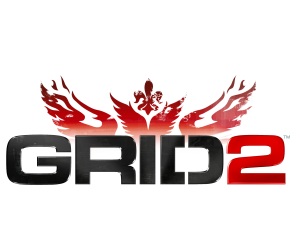 One of the worst kept secrets at Codemasters HQ has been confirmed, they are making Grid 2.
Coming to Xbox 360, PlayStation 3 and Windows PC, they've released an announcement trailer along with some screenshots, the logo and the information that it will feature new locations such as Chicago and Paris.
It has also been revealed that the first chance for the public to play the game will be at Eurogamer Expo 2012, where Codemasters will also be presenting a developer session. Eurogamer also revealed the information that the in-car view will be gone, as the majority of people play the game from chase or bonnet views.
Executive Producer, Clive Moody had this to say:
GRID's back and we're going to make street, track and road racing exciting again. The core design philosophy for GRID 2 is that we treat the race as a character, not a consequence of simply putting cars on tracks. Everything that goes into the game impacts on that second-to-second, in the moment, blockbuster drama – the feel and personality of the race.

We're pushing boundaries once again with what can be accomplished in the genre via new tools, technology and innovations. In single-player, split-screen and online, the next-generation of the EGO Game Technology Platform will power graphics, AI, handling and damage advancements that will immerse players in the racing experience like never before. Like its predecessor, GRID 2 will put the sheer thrill and adrenaline rush of the race at the heart of the experience. It's what we call Total Race Day Immersion.
[nggallery id=994]
Grid 2 will be released in 2013 for Xbox 360, PlayStation 3 and Windows PC.