Dragon's Dogma: New Demo And Competition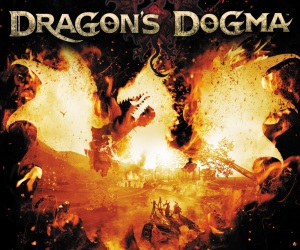 Demos are always fun, so Capcom are about to release a new one for their great RPG, Dragon's Dogma. In this PlayStation 3 exclusive demo, players will be able to play the game's Prologue section and get to experience the deep character customisation of the game. As with the original demo, player will be able to carry their experience into the full game so they don't have to start from the beginning.
This demo will be available from August 15th in Europe from the PlayStation Store.
As of today (9th August 2012) there's a new competition on The Gran Soren Times which is the Pawn Community website. Players will have the opportunity to submit in-game photos via the photo sharing tool in Dragon's Dogma. There will be three categories: The Fairest Maidens; The Most Dashing Gentlemen, and The Most Unique Myrmidons. Winning entries will receive exclusive avatars for PSN or Xbox Live and 18 very lucky grand prize winners – six each from Europe, North America and Japan – will have their pawns showcased in the "Special Pawn" area of the Rift. For more info on this, check out this link.
There's also a new 'Easy Mode' available for the game on Xbox 360 and PlayStation 3 to help new players enter into the world of Dragon's Dogma.