Horror Adventure Alpha Polaris set for PC Retail Release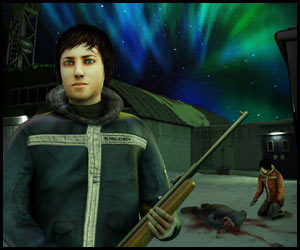 Finnish Indie developer Turmoil Games has teamed up with publishers Merge Games to bring their Horror point and click Adventure Game to retail shelves.
The game will get a boxed PC release at the end of the week, after being nominated in the 2012 European Game Awards in the Best Adventure Game Category.
The game takes on somewhat of the same vibe as John Carpenter's famous The Thing, as we play as a group of Scientists at a remote research station in Greenland. The game will throw up a plethora of moral choices for gamers to make as they try to puzzle their way through the horror as their reality begins to blur with a series of strange and disturbing night terrors.
Luke Keighran of Merge Games speaks about why they picked up the title for a full retail release: "The team here at Merge thinks this is a fantastic title. It's great to see games with multi-faceted storylines. This isn't a straight forward horror adventure game. It sensitively questions the balance between global warming and human greed- it certainly got us thinking as well as making the hairs on our necks stand up! It's not hard to see why this game has a great following already. We love to support the PC Indie scene as it produces gems like this!"
See the new retail packshot images below:
[nggallery id=1029]
Alpha Polaris will release at retail for PC only on 31st August 2012.