343 Industries Premier Halo 4: Forward Unto Dawn Vignette, "Flag"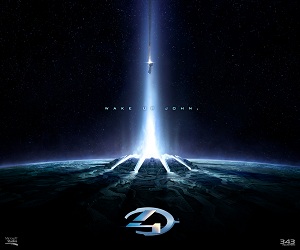 With the oft-whispered-about Halo movie stop/starting so often that it's become pointless to even reference it (except when I did just then), once again we find ourselves turning to the internet for salvation. Or as close as we can get to salvation, anyway.
Stepping valiantly into the breach in an attempt to sate our cravings for live action Halo (we can only watch Neill Blomkampf's inspired shorts so many times), new custodians of the Halo universe, 343 Industries, are in the process of developing Forward Unto Dawn, a digital series set during the events of the Halo games from Combat Evolved up to the imminent Halo 4.
It follows a squad of young UNSC recruits through their training and first contact with the genocidal Covenant, as well as a few choice meetings with a certain green-armoured super-soldier.
While the show proper won't debut until October 5th, 343 are teasing our geek-buds with a series of short vignettes, the third instalment of which debuted today. Check it out below to see two recruits of the Corbulo Academy of Military Science as they reminisce about childhoods spent playing Capture the Flag before it became a life and death training programme.
The five-episode Forward Unto Dawn digital series will premier on October 5th on Machinima Prime and Halo Waypoint.
Halo 4 is scheduled for a worldwide release on November 6th.