Activision make Transformers Battle in Your Street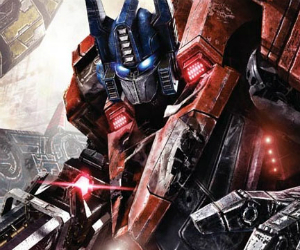 Have you ever wondered what it would be like to see Optimus Prime and Megatron fighting at your local park?Or howabout Bumblebee and Starscream bashing each others' heads in on your doorstep? Well wonder no longer dear reader, as Activision and High Moon Studios – the team behind the new hit game Transformers: Fall of Cybertron – are making that dream a reality, via the technological marvel that is Google Streetview.
You will be able to enter in any postcode you like in the UK, and see the Tyrannosaurus Rex Autobot Grimlock take on Decepticon science expert, Shockwave. See the Transformers take over your street by clicking right here. These two characters are new to the series, after fans made massive demands to see the Dinobots in the next Transformers title. Activision and High Moon gladly obliged, and now we have the sometimes-clumsy leader of the Dinos – Grimlock – at our disposal in the game.
Game Director at High Moon Studios Matt Tieger went on to say that; "Transformers: Fall of Cybertron is set amidst an apocalyptic war between the Autobots and Decepticons that ultimately sees the planet decimated. We wanted to give Transformers fans an even more personal experience that would allow them to truly understand the epic scale of the battle and the size of these two enemies as they unleash fury on each other on Earth."
So why not type in your postcode and see them go at it – or try out the postcodes of some famous landmarks and watch them tear up the place.
Transformers: Fall of Cybertron is out now for Xbox 360, PlayStation 3, Windows PC. Read the GodisaGeek.com review here.