Activision Unleash New Skylanders Giants Video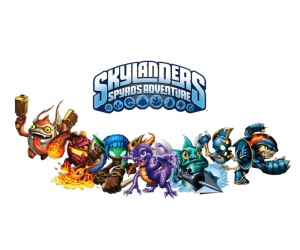 Activision have released a brand new trailer for Skylanders Giants – their latest title that makes use of the Portal of Power and the wildly popular collectable minifigures.
Frozen in our World, Alive in theirs – gamers now have access to a whole new barrage of characters to use within the Skyland Adventure. Giants brings new figures who are over twice as large as regular Skylanders, and their in-game powers mirror this – with them possessing great strength and powerful skills.
Giants also brings a new wave of regular Skylanders as well as Light Core Skylanders – whose figures actually glow when they are placed on the portal. To bring this update to gamers there are two options – if you already own a Portal of Power, you can simply buy a booster pack, which comes with a new Giant figure. Otherwise, if you are new to the Adventure, you can pick up a Starter pack, featuring your own Portal.
Activision are also introducing the play anywhere feature – where gamers can carry on their Skylanders Adventure on their home console, online on any computer, or even on the go on their mobile device.
See the new trailer below:
Skylanders Giants will come to Xbox 360, PlayStation 3, Wii, Wii U, 3DS, Windows PC, and Mac OS X on october 19th.