Dogfight 1942 Lands on STEAM Today – Go Earn Your Wings Pilot!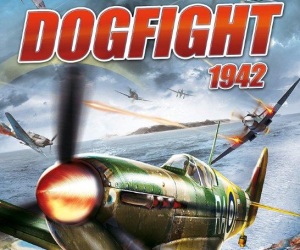 PC Gamers waiting to sample City Interactive's Dogfight 1942 need wait no more as the arcade flight-sim lands on Steam today.
Having been released on PSN and XBLA a couple of weeks ago, the trend of PC Gamers waiting a little longer for things to turn up continues with the slightly late release of Dogfight 1942, better late than never though, right?
The lovely Adam Cook took a look at Dogfight 1942 for GodisaGeek upon its console release, saying;
"Having some form of both online and offline co-op is a really nice touch, and City Interactive should be commended for doing so, but sadly it's hard to wholeheartedly recommend such a niche title to everyone. There's enough to keep you busy, with difficulty options making the Dogfight 1942 fairly accessible to almost anyone, should they wish to take the leap."
You can read Adam's full review, here.
Dogfight 1942 brings old school flight combat into the modern era with some impressive looking visuals, a co-op mode and plenty of other stuff to see in do over actual battle scenes taken from the events of World War II.
Are you keen to give this one a go then PC Gamers? If you are still unsure, check out the trailer below.