New Driving Simulator nKPro Racing Coming to PC this October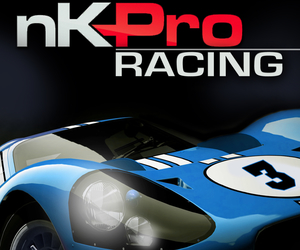 The Central European connection of Italian-based developers Massarutto Kunos Simulazioni and German publishers UIG Entertainment are bringing new driving sim nKPro Racing to PC this October.
The title is being sold as a high-realism simulation with a deep physics engine, complete authentic rain effects and different tyres making a big difference to your driving experience. It will also feature 9 vehicles to race in, 6 large race tracks, and most importantly from the point of view of building up an avid fanbase, a full Track Editor which can be extended through DLC. The game will also support up to fifteen players via online multiplayer.
The game will face a tough challenge breaking into the already-crowded racing game market – but by launching at a budget price, and inclusing customisation options, it might be able to grab a chunk of the market.
See their launch trailer and a selection of images below:
[nggallery id=1039]
nKPro Racing will release exclusively on Pc this October, currently slated at an RRP of New Driving Simulator €19.99 in Europe.