LittleBigPlanet Vita Review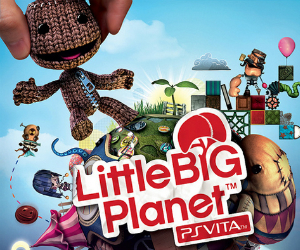 Game: LittleBigPlanet Vita
Developer: Double Eleven Limited/Tarsier Studios/Sony XDev
Publisher: Sony Computer Entertainment
Available on: PlayStation Vita Only
LittleBigPlanet landed on the PlayStation 3 in 2008 and took the world by storm, LittleBigPlanet 2 did more of the same when it was released last year, adding yet more to our creation repertoire and allowing the player to create even more complex constructions. Media Molecule have moved away from the LittleBigPlanet franchise which they created for now, concentrating more on their upcoming PlayStation Vita game Tearaway, so have handed the reins over to a couple of developers, the most prominent of which is the brand new Double 11.
The game that Double 11 have created, along with Tarsier Studios and XDev is a gorgeous PlayStation Vita exclusive title that utilises everything which makes the PlayStation Vita a special console. Before you start LittleBigPlanet Vita be sure that you know that you'll be using everything that the PlayStation Vita has to offer; touch screen, back touch panel, tilt controls and more. If you're just looking for a simple port of LittleBigPlanet 2 that's simply not what this is. A totally new game that becomes even more magical on Sony new handheld? Step right up, the story's about to begin.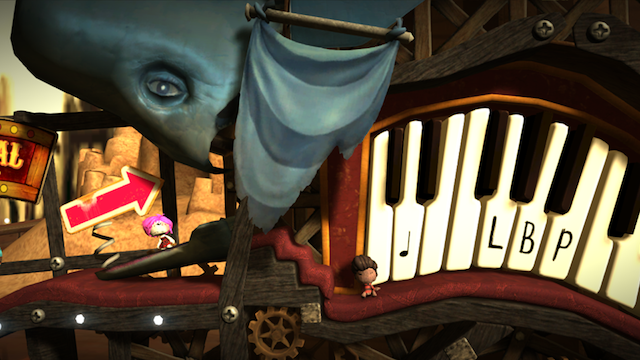 STORY: The story to LittleBigPlanet Vita starts as a malevolent character known as The Puppetteer is stealing all of the joy from the Earth in an attempt to create puppets that will entertain the world just as they did before he was rejected by the audience for the first time in his life. Things aren't going exactly to plan though, and all The Puppeteer seems to be creating is reams and reams of Hollows; empty shells of puppets that are playing havok with the world. It's up to our trusty Sackboy, and his band of friends, to stop The Puppeteer and bring joy back to earth.
The story of LittleBigPlanet Vita isn't the best in the world, but neither have the stories in all of the other LittleBigPlanet games to date. We play them because they're fun games, because we enojy playing through all of the community levels or a variety of other reasons. You'd be hard pushed to find someone who still plays the LBP games because of their in-depth and meaningful narration. The story serves its purpose but it's by no means the best aspect of the game; nor should anyone realistically expect it to be.
GRAPHICS: The PlayStation Vita is capable of some truly amazing graphics and LittleBigPlanet Vita is no exception. It looks almost exactly like LittleBigPlanet 2 for the PlayStation 3, and it seems as if no expense has been spared to make this Vita version of the frolicking fun-fest look as good as it possibly can. That's not to say you won't see a few problems here and there, but chances are high that you're not going to see anything that will take you out of the game. I loved every second I was looking at the beautiful world of LittleBigPlanet and I have no doubt that others will too.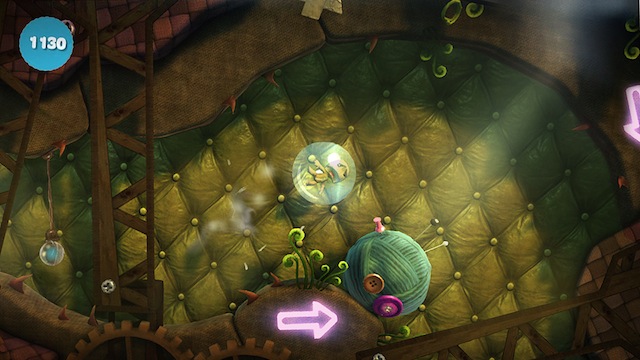 If you've ever played a LittleBigPlanet game before then you know exactly what you're letting yourself in for. The world is populated with objects that seem out of place to begin with, but fit together to make some really rather epic set-pieces. If you actually sit back and look at the world that you're running around in, you might actually find yourself surprised at what crazy objects you can see. At this point in the PlayStation Vita's life cycle, there's a good chance that developers aren't pushing the console to its limits, but if this is what a game that isn't pushing the console can look like, I hope we get the chance to see those later games.
SOUND: There's a certain humour that surrounds the LittleBigPlanet series of games, and a lot of that humour comes across in the voice-acting that we're treated to. From the moment you start the game up and are greeted by the dulcet tones of British icon Stephen Fry, through all of the characters that you'll meet on your journey to the end of the game, you'll be treated to some wonderful audio, most of which add to the overall humour of the title.
The soundtrack to LittleBigPlanet Vita is also something that's going to stick with people for a long time. The music that plays all the way through Jackpot City is a particular favourite of mine. If you're the type of person who plays their PlayStation Vita on the train to work, then be sure to stick some headphones in so that you can enjoy the game in the way that it was intended.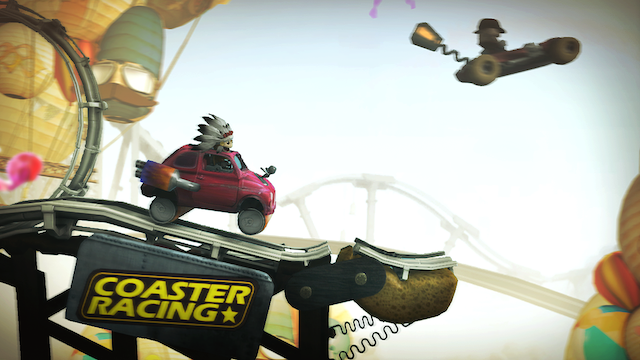 GAMEPLAY: When you first start playing LittleBigPlanet Vita, you'll want to play the single player campaign. This gets you to grips with the controls that you'll be using for the rest of the game, but more importantly, it will be where you collect all of the stickers, decorations, materials and other objects that you'll be using to customise your game time, make things fun and (considering this is LittleBigPlanet after all) just simply make things. There's no doubting the fact that all of the games in the LittleBigPlanet franchise are games that are enjoyed much better when they're played with friends and this Vita version of the game is no different. Of course, you're not going to be able to play on the same system as you can with the PlayStation 3 versions of the game, but once you're all connected in the same game over the internet, you can have just as much fun.
A lot of the puzzles in the game are only able to be completed if you bring a friend with you, these are designated by the giant number next to the area indicating how many people are needed to complete that area of the game. If you're not the type of person who plays multiplayer games often, and you intend to get the most out of LittleBigPlanet Vita, then you better start making some new friends, because you're going to need them.
Once you've finished with the single player portion of the game, either because you've gotten to the end or you've just unlocked enough fun little collectables for you to be able have a play around in Create Mode, then you can jump in whenever you want (providing you've finished the first world, as that's when Create Mode is unlocked). Using the touch screen to draw all of your contraptions just feels natural, but if you find yourself stuck, or without some wonderful ideas, then you can always have a look at some of the Create tutorials, which will almost always point you in the right direction or, at the very least give you a couple of ideas to work from.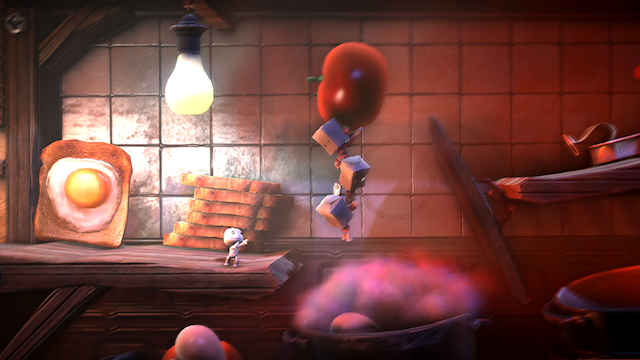 If Create Mode isn't your thing and you'd rather let other people do the the work, allowing you the time to sit back and enjoy those creations springing from the minds of those with the time to frollick in Create Mode, then the Community is what you're looking for. A literal world bursting with levels created by those other wonderful people playing LittleBigPlanet Vita, just like you. Naturally some of the levels aren't going to be fantastic, but there's a handly little heart and review system in place, so if there's a level hidden in there somewhere that a decent number of people have played and liked, then you're going to be able to find it. There's even an option to download the level that you've found on the community, so if you're going to be taking your PlayStation Vita somewhere that your internet connection can't follow, you don't have to pass up your chance to play those special little community levels. You can't say fairer than that!
LONGEVITY: As this is a LittleBigPlanet game, much of what makes the game special lies in the community aspect of it. Once you've played through all of the game, aced all the levels and collected all of the decorations and stickers there's only really one thing left to do: Create Mode. More importantly than the Create Mode though, especially when it comes to the longevity of the title, is the fact that as long as there are people creating levels, there's going to be new levels to play. Even if you're going out for the day, but you're taking your Vita, you can download a selection of levels and save them locally, head out, and enjoy your community levels without an internet connection. Beautiful.
VERDICT: LittleBigPlanet Vita is nearly the perfect PlayStation Vita game. It utilises all of the Vita specific features and for the most part it uses them well. There's only one instance when using one of the touch features feels wrong and that's only a single level which last for a couple of minutes, so it's not enough to ruin the experience at all. If you were looking for a game to justify why you bought a PlayStation Vita when it first came out in February, then LittleBigPlanet Vita is the game you've been waiting for. The levels are fun, accessible and humorous, but more than that, the game doesn't ever have to end. If you have a PlayStation Vita then go out and get LittleBigPlanet as soon as you're able to, you're not going to regret it.