It's Total Car-Nage in the Spy Hunter Enemies Trailer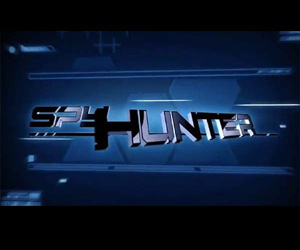 As we speed towards the 30th anniversary of Spy Hunter's 1983 release, Warner Bros. Interactive Entertainment and developers TT Fusion are applying the finishing touches to their remake of the much-loved car-combat classic.
As this new trailer shows, both the enemies and the Interceptor have seen some considerable changes and upgrades – most notably the switch to full-on cinematic bombast in the upcoming PS Vita and 3DS versions.
Check it out below for a peak at some of the tricks and weapons you'll be employing as the Agent, as you race to bring down those pesky spies. In honour of the shelved Dwayne Johnson movie, feel free to do the Peoples' Eyebrow for the entire duration.
Spy Hunter is being developed by TR Fusion and published by Warner Bros. Interactive Entertainment. It will launch on Playstation Vita and Nintendo 3DS on October 9th.