New A Game of Dwarves Trailer Examines Everyday Dwarven Life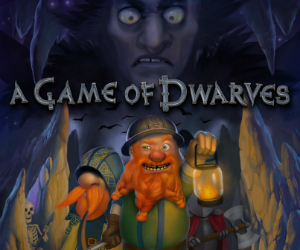 Paradox Interactive's upcoming strategy adventure A Game of Dwarves has nothing whatsoever to do with Game Of Thrones, but an awful, awful lot to do with Dwarves.
This new trailer examines the different jobs you'll assign your bearded wonders, from Diggy the digger to fighters, builders and juveniles. There's a job for every Dwarf, and every Dwarf should have a job as you dig, dig and dig some more to expand your little kingdom.
As mentioned in our preview, the name of the game here is research and expansion as you guide your settlement of Dwarves to better and deeper things, levelling up the weak and creating powerful groups of warriors, craftsmen and miners. Check out the trailer below and then have a goosey at our First 20 Minutes video preview.
A Game of Dwarves, developed by Paradox Interactive, will be available to download from all major digital platforms from October 23rd, and will be priced at $9.99.