Rockstar Games Collection Revealed, North American Release Set For November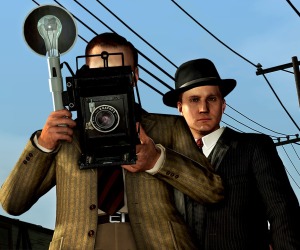 Rockstar has revealed Rockstar Games Collection Edition 1, a set containing some of the company's most beloved games from this generation. Included in the pack are Red Dead Redemption, LA Noire, Grand Theft Auto: Episodes from Liberty City and Midnight Club: Los Angeles Complete Edition.
There is no word on a European release, as of yet, however North Americans will be able to purchase Xbox 360 and PlayStation 3 copies of Edition 1 on 6th November for $59.99. The fact that its called Edition 1 seems to imply that there will be more of these down the road.
Of course, everyone would substitute any one of that four for Rockstar Games presents Table Tennis. Obviously.
[nggallery id=1091]
Source: Eurogamer