UK Charts – FIFA 13 Holds Off Dishonored and XCOM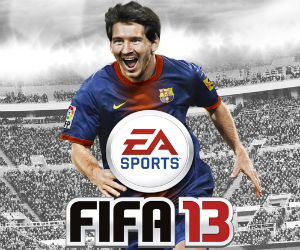 There were a mammoth amount of video games released last week, but the number one spot in the UK Charts has gone to FIFA 13, again.
Despite the buzz and huge review scores for both Dishonored and XCOM: Enemy Unknown, they just couldn't nudge EA's behemoth from the top of the charts. XCOM just about managed to enter the top 10, in 7th place, while Dishonored managed 2nd, ahead of Pokémon Black/White Version 2, which holds 3rd and 5th place respectively.
Resident Evil 6 drops to fourth place, and the rest of the charts are the usual fare. Interesting to note, however, that Rocksmith remains inside the top 20. Our verdict on Rocksmith will be published at 2pm this afternoon. Our review of Fable: The Journey is also in progress, but you'll be interested to hear that game entered in 37th place. Yep, 37th. The only other new release that week, WRC 3 entered in 27th place, too.
As always, click the name of the game to read our verdict.
TW = This Week
LW = Last Week
UKIE Games Charts©, compiled by GfK Chart-Track