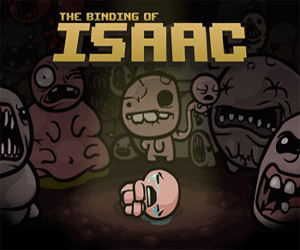 From the mind of Edmund McMillen, The Binding of Isaac was created. The game pushed the boundaries in terms of certain things and for that, was all the better. It is currently available on Steam and has been for the best part of a year, but in a Postmortem feature on Gamasutra, which we've seen via Eurogamer, the developer has confirmed that Isaac's definitely making his way to consoles, with The Binding of Isaac: Rebirth. Nicalis – who brought Cave Story to DS, 3Ds and Wii, along with VVVVVV to the 3DS – will be looking after the publishing side of things. It has also been said that this Rebirth edition will have local co-op. In terms of release platforms, McMillen didn't say, outright.
"It's still too early to tell for sure what consoles the game will end up on, but both Microsoft and Sony feel like it would be a perfect fit for their digital platforms, and we have a feeling the new look might soften up a few people at Nintendo for a possible Wii U/3DS eShop release"
The new look being referenced apparently has a 16 bit feel, yet will "still look and feel like the Flash version". The Binding of Isaac has a storied history with the Nintendo platform. It was originally set to come out on 3DS eShop earlier this year, but Nintendo nixed that idea, citing 'questionable religious content' as a big reason why. Super Meat Boy was at one stage also meant to be coming to Nintendo Wii, but that was before it became one of the best loved XBLA games of all time.
Regardless of platform, the fact that more people will eventually get to play The Binding of Isaac, is a good thing.
The Binding of Isaac is available now for Windows PC and Mac (via Steam)