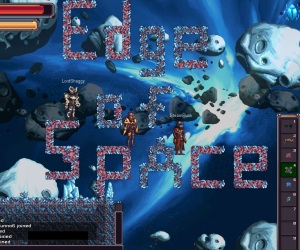 It's great fun when we get to bring you these alternative takes on our regular podcast (The Godcast), because we get to talk to someone, or each other about a specific topic. This time, it's all about indie title, Edge of Space.
In this edition of Godcast Extra, Adam chats to Jacob Crane about everything from crafting in the game, to what it's like being an indie developer these days, all the way to the important questions like "Where do you keep your Ketchup?". Not forgetting of course, what it's like to be funded via a Kickstarter project.
So sit back and enjoy an hour of Edge of Space discussion, and remember you can keep up to date with the game at the official website.
Remember, aside from just listening on this very page, we've made it easy to follow the show on as many devices as possible. You can subscribe via iTunes or Feedburner (for you Android users), or you can even listen to the podcast via Stitcher, the mobile internet radio app that we highly recommend. If you'd prefer a simple old-fashioned MP3 download, you can do so by right clicking here then selecting save file.
The video Adam and Jake discuss can be seen below, also: