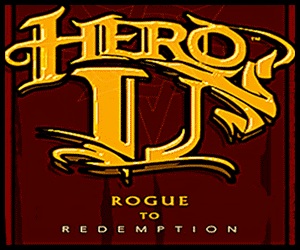 Not quite reaching the heady heights of the Kickstarter campaigns for the Leisure Suit Larry remake, or the fifth instalment of the Broken Sword series, a new game from the creators of RPG-Adventure Quest for Glory has been successfully crowd-funded.
Lori and Corey Cole – the famous designers who cut their teeth at Sierra in the eighties and nineties – took to Kickstarter themselves as an attempt to bring the RPG-Adventure genre back to life. Their popular Quest for Glory series has been the only really strong proponent of the genre, so they felt it was time to make a return and to re-popularise the gameplay style they made famous.
The Kickstarter campaign only had a traget of $400,000 and it barely made the cut – only reaching their goal within hours of the campaign closing. In contrast, the Broken Sword 5 Kickstarter reached its goal with half of its time still remaining, and more than doubled their target. But that is not to say that the game won't be a success – that remains to be seen.
See a trailer for the new title below:
Hero-U: Rogue to Redemption will be released in October 2013 for Windows PC and Mac.