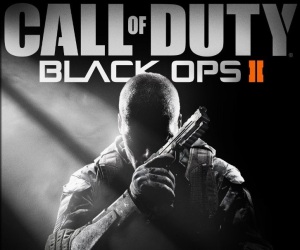 Did you stay up late to purchase Black Ops II? I'm sure you did. You queued up patiently, waited your turn, payed for your copy of the game and then called in sick to work this morning. However, spare a thought for the poor misfortunate souls in the States that bought the PC version of the game.
PCGamesN has reported on a number of US based gamers that bought Call of Duty: Black Ops II on PC, tried to install the game, and found that what should have been disc two of the FPS was in fact, Mass Effect 2. Now, Mass Effect 2 is a fantastic game, but when you're eager to shoot some people in the face with machine guns rather than romance a frog looking creature, I'm sure seeing BioWare's epic action-RPG popping up on your screen may bother you.
To complete installation, the second disc is required, but the gamers who have bought Black Ops II without the relevant second disc can still finish the install through Steam. Only problem is that it will take much longer for them to start playing the game than they would have imagined.
With CoD being published by Activision and Mass Effect being published by EA, they must share a CD manufacturing plant. That's the only logical reasoning here. Heads will roll.
You can watch a rather unhappy gentleman finding Mass Effect 2 in his Black Ops II box, below.
Call of Duty: Black Ops II is available now on Windows PC, Xbox 360 and PlayStation 3. The game is set to release on November 30 in Europe and November 18 in North American for Nintendo Wii U