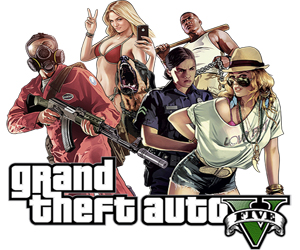 Over a year has passed since the release of trailer #1 and trailer #2 – the wait has been a long one. But, the wait ends…today!
Wednesday November 14 at 4pm GMT, you'll be able to watch the trailer, right here on GodisaGeek.
There are few titles that demand this amount of hype and attention from the masses, but Rockstar Games has proven its pedigree with a multitude of games before, including the Grand Theft Auto series itself. GTA is a juggernaut and there's no escaping that.
Bookmark this page, set a reminder in your phone and make sure your sat right in front of your monitor at 4 o' clock tomorrow afternoon (or today, if you're reading it right now), 'cause this is bound to be belter.
We've popped the video up on our YouTube channel (subscribe, please!) and embedded it below, in glorious 720p.
Grand Theft Auto V is set to release in Spring 2013 for Xbox 360 and PlayStation 3