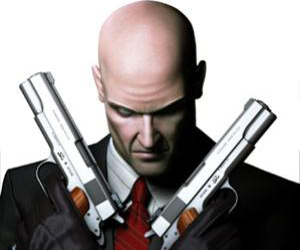 ORIGINAL: The Hitman HD Collection that has been rumoured for quite some time, appears to have been outed by an online retailer. There's a shock.
You can now pre-order Hitman Trilogy HD, which has a release date of January 29, on Amazon.Gematsu has reported on the HD Collection, which will be available for Xbox 360 and PlayStation 3. The trilogy of games in the set are Hitman: Contracts, Hitman 2: Silent Assassin, and Hitman: Blood Money, naturally. A premium edition of the game is also available for purchase, which includes an exclusive art book of 22 reinterpretations of classic Agent 47 moments.
Back in October, a trophy/achievement list for Hitman Trilogy HD popped up online, and that was after rumours about the bald-headed assassin's HD collection had begun. It comes as no surprise to anyone really, but you can always count on online retailers to confirm any suspicions you may have.
[nggallery id=1173]
UPDATE: Square Enix has confirmed the game's existence and we've also got a European release. The January date is for North America, whilst us with PAL consoles will get the game on February 1. You can see the the box art for the game, below.
[nggallery id=1175]
Hitman Trilogy HD will be released on February 1, 2013 in Europe and January 29, 2013 in North America for Xbox 360 and PlayStation 3