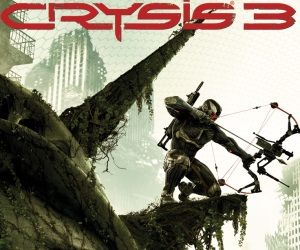 With all of the massive AAA titles coming out in Q1 of this year, one game that's flown under the radar a bit is Crysis 3. It seems strange that the buzz on the new Crysis isn't as prevalent as Tomb Raider or Bioshock, but I'm sure that Crytek are relishing that fact. Why? Because when they blow your socks off with incredible visuals and gameplay, the effect will be even greater than if you'd been counting down the days to release.
On the flip side, those who are counting down the days until release, you'll get a little preview from EA, tomorrow afternoon. At 1pm on January 9, EA are streaming a level from the game called; The Fields. We're not too sure how long the stream will last, but regardless, you'll be able to watch it live, on EA's YouTube Channel.
I have no doubt that once this game hits shelves, fans of the series will be holding Crysis 3 as the new benchmark of PC gaming.
Crysis 3 will be released on February 22 in Europe and February 19 in North America for Windows PC, Xbox 360 and PlayStation 3