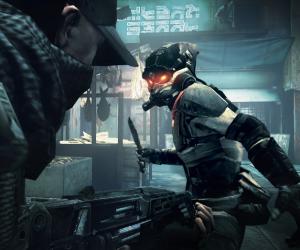 We all know that the PS Vita is a powerful device. Hell, if you've seen Uncharted running on it, you're likely to be in love already. But Killzone: Mercenary looks set to blow minds when it is released on September 18.
A new trailer has been released showing gameplay, including the full-use of the touch-screen controls, like the brutal-melee and tilt controls for accurate sniper aiming. The story starts just after the original Killzone, and has the player control a mercenary named Arran Danner, a former UCA-soldier who is happy to kill for money. It will feature 9 missions, all of just under an hour each, and the better you play, the higher your payout – in both single and multiplayer modes.
But you don't want to hear me talk, you want to see this game in action. Just be warned, you mail soil your pants, it's that good looking.
[nggallery id=1265]
Killzone: Mercenary will be released on September 18 exclusively for PS Vita.