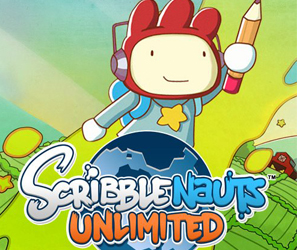 Europeans have been waiting for Maxwell's expanded adventure with bated breath. The first crop of handheld Scribblenauts games were generally very good, and the newest instalment has all the tools to bring the series to new heights.
Of course, North Americans have been playing the game since the Wii U launched in November, but those in the PAL region have had to wait until this year to break out the magic notebook.
The PC version of the game will be released over here, a week after it comes to Nintendo hardware and with exclusive features like the object creator on Wii U and StreetPass to share creative solutions on 3DS, it appears that the only way to play this is on a Nintendo system.
Scribblenauts Unlimited will be released on February 8 in Europe and is available now in North America for Nintendo Wii U and Nintendo 3DS. The game will be released on February 15 in Europe and is available now in North America for Windows PC