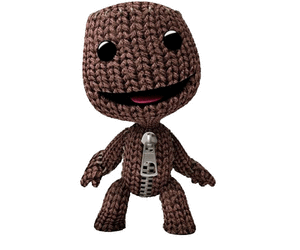 The lovely little chap made from hessian could be coming back in a third instalment of the main series. VG247 have apparently gotten word that the Sheffield based studio that worked on the brilliant Sonic & All-Stars Racing Transformed, have taken over the reigns of the main LittleBigPlanet franchise.
LittleBigPlanet 3 is said to have been in development with "well over a year", and whilst there is no official announcement, nor do we know the platform/s it would appear on, I think it's safe to assume that Sony would be keen to get another LBP out on PS3, or even as a launch title for the illusive PlayStation 4.
This wouldn't be the first time Sumo had been involved with The Sack – they were responsible for the LBP 2 Cross Controller DLC that utilised the Vita. With Media Molecule busy with Tearaway, this revelation is entirely possible.