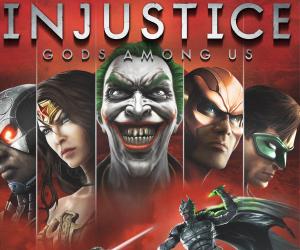 Warner Brothers Interactive Entertainment and NetherRealm Games will be bringing fans different DC Superhero and Super Villain matchups every week, where fans can vote for their winners to see who will emerge as the ultimate victor.
Then, using their new Injustice: Gods Among Us game, they will stage the battles and show us the results of all of the voting. Last week, we brought you the preview of two matches – Villain versus Villain and The Joker takes on Lex Luthor, and Speed versus ultimate power, as The Flash and Shazam go head-to-head.
Well the results are now in, and you can see the matches in all their glory below. The tournament will continue every week, and fans are encouraged to head on over to the official Injustice website, where thy will be able to choose who will win. Stay tuned for more matches soon, including such combatants as Aquaman and the Green Lantern.
See the two showdown videos below:
Injustice: Gods Among Us is scheduled to release April 19th in Europe, and April 16th in North America on Xbox 360, PlayStation 3 and Wii U.