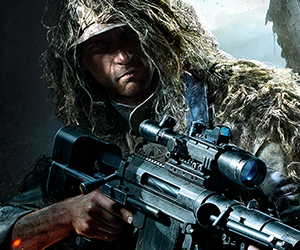 Development of Sniper: Ghost Warrior 2 has been completed.
City Interactive made the announcement in a press release sent out this morning.
Marek Tyminski, CEO of CI Games, said:  "Since release, the first Sniper: Ghost Warrior has sold over three million copies on multiple platforms.
"Ghost Warrior 2 will deliver an even greater experience for all those fans of the first game, expanding on this dramatic, exciting world of elite military service."
The original, released in 2010 on Xbox 360 and 2011 on PS3 has become something of a cult classic.
Sniper: Ghost Warrior 2 is set for release on PC, PS3 and 360 on March 15th.
A Wii U release is also on the cards but a date has yet to be announced.