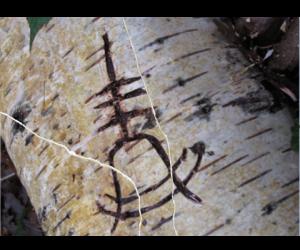 Here at GodisaGeek, we get an awful lot of press releases detailing games and for the most part,they're fairly run-of-the-mill in terms of their content. However, Square Enix are being creative with their 2014 (although, I have a feeling that's a placeholder date) release for Xbox 360 and PlayStation 3, Murdered: Soul Suspect.
It's not that long ago that this game came out of the woodwork and challenged fans to try and solve a few minimal things by digging into the source code of their Murdered site. Very little is yet known about Murdered, but it certainly has people talking. We're still unsure who is developing it, but it's expected that Eidos Montreal are involved, as the source code on the game's site points out.
Square Enix informed us that that gamers will be solving "the hardest case of all…their own murder" – *ominous music*. One thing we noticed in the text of the press release they sent us was that some letters were in bold. When put together, those letters spelt out;
"In the dusk beware"
Oooohhh. It's all a bit Angela Lansbury, and I'm quite enjoying it. Have a gander at the teaser trailer for Murdered, below.
Murdered: Soul Suspect will be released in 2014 for Xbox 360 and PlayStation 3