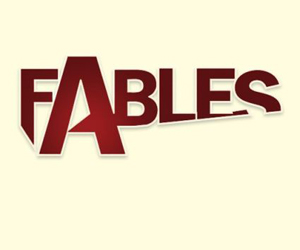 After the success of 2012's Game of the Year The Walking Dead, Telltale Games have become one of the hottest developers in the industry. They're hoping to follow up that success with another adaptation of a comic book franchise.
In an interview with IGN, Telltale co-founder Dan Connors discussed the upcoming game based on the DC Comics franchise, Fables. Connors told them that their game will release under a different name, yet retain the feel of the series,
"We're based on the property, but we'll have a new name. We haven't announced it yet. We're still hammering it out. We want to make sure that people know it's associated with the DC comic and Bill's work and everything else. It's delicate. But it won't be called Fables."
For those that don't know, the "Bill" being referred to here is creator of Fables, Bill Willingham. The book sees various characters from fairytales and folklore that have been ousted from their own worlds, only to find themselves in modern day New York City.
Connors also stated how important The Walking Dead has been to the development of Fables by saying, "We're taking a lot of what we learned from [The Walking Dead] and making sure that Fables can execute on the same things."
Right now, anything this studio touches will no doubt garner a lot more attention than it would have done, before. Are Telltale up for the challenge? I can only hope so.