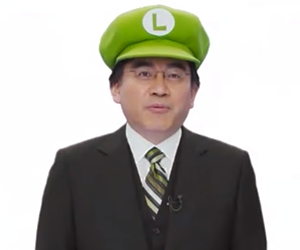 Nintendo are definitely embracing the digital age these days, and this week they are bringing some truly huge games to us, via the eShop.
Starting with one I think everyone will be interested in, Fire Emblem: Awakening is getting a demo on Friday (March 28). Our review is in progress, but I can tell you that Sean is loving it at the moment.
The save data transfer tool is also being released this Friday, so you can move save data from a 3DS Game Card to a separately purchased downloadable version of that software.
LEGO City Undercover is representing for the Wii U, for £49.99 you can grab the game and download it right to your system. The same goes for the incredible Luigi's Mansion 2, which is £39.99 if you get the digital version. Both are available this Friday, March 28.
Resident Evil is being represented too, with Revelations and The Mercenaries both hitting the eShop on the 28th, for £24.99 and £8.99 respectively – and yes, the price does reflect the quality of each title.
There's plenty more, with Splinter Cell 3D and Heroes of Ruin coming to eShop (£17.99 and £19.99), whilst HarmoKnight finally gets a release on the 28th, too. For £12.99 you can enjoy this rhythm platformer, and we'll be bringing you a review of that one soon.
Something for everyone then, but what will you be buying?