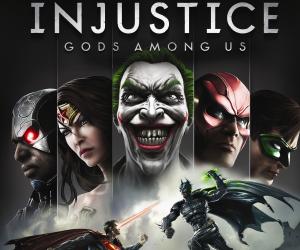 The never-ending torrent of Injustice: Gods Among Us videos continues with two new trailers for the upcoming DC fighting game.
The first trailer shows off Lex Luthor in all his Bruce Willis impersonating glory. It's the latest glimpse of the game's story mode that looks every bit as interesting as that of the developer's previous work, Mortal Kombat.
The most reason look at the story before this was in the reveal of Aquaman as a playable character.
The second trailer talks about the Red Son DLC which comes free with the special edition of the game. This DLC comprises of three new character skins (one for Superman, one for Wonder Woman and one for Soloman Grundy) and twenty extra single player missions all based on the comic book of the same name.
For those that don't know, Red Son details a 'what if?' scenario in which Superman lands in Soviet Russia instead of America, growing up as a communist hero in the time of Joseph Stalin.
Check out the trailers below. Then check out all the other Injustice videos we've got here on God is a Geek because, honestly, someone at Warner Bros. is a really keen video editor, and we should support such dedication to a hobby.
Injustice: Gods Among Us will be released on April 19 for Xbox 360, Playstation 3 and Nintendo Wii U.