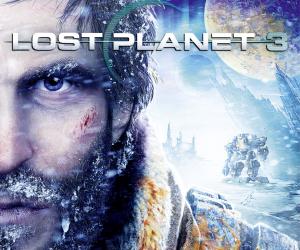 The third game in the series has just gotten a release date and it's not too far off.
Lost Planet 3 – a prequel to the first two – is scheduled for release on PC, Xbox 360 and PlayStation 3 on June 28 in Europe and June 25 in North America. The events of the game take place on the familiar planet of E.D.N III where Jim Peyton is a NEVEC employee looking for T-Eng – the planet's energy source.
But, as per the norm, bad things happen and Peyton's Rig is attacked by the planet's Akrid, leaving Peyton unconscious. When he wakes, he realises he has been rescued by the daughter of Snow Pirate leader So'ichi, and is recovering in their secret base. Thus, Jim realises that NEVEC are not the only humans left on E.D.N III.
*dramatic music*
The Akrid and the Snow Pirates are introduced in the trailer that you watch, below. As well as some brand new screens of the game, you can also check out a trailer for Lost Planet 3 that will introduce you to the Akrid and the Snow Pirates.
[nggallery id=1368]
Lost Planet 3 will be released on June 28 in Europe and June 25 in North America for Windows PC, Xbox 360 and PlayStation 3