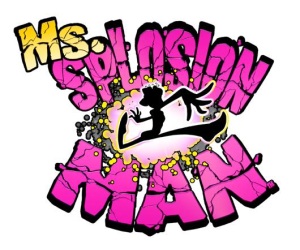 In what can only be described as "the best news I've heard today", Twisted Pixel have announced that one of my very favourite downloadable games has been released on iOS devices: Ms. Splosion Man.
Costing £1.99 or $2.99 (depending on location, obviously) the app is universal, and weighs in at just shy of 500mb. You can purchase the game by clicking here.
The iOS version has new features like 6 Splosive Power-ups, 1,500 Challenges, and 10 Tiers of Fame. It's also built on a completely revamped BEARD Engine, which has been optimised for mobile devices.
Twisted Pixel also say that the Steam, Windows Phone 7 and Games for Windows LIVE versions will be launching soon, and we'll let you know when that happens, of course.
So, whilst you're waiting for the download to finish, have a look at the latest trailer and screenshots, below.
[nggallery id=1407]