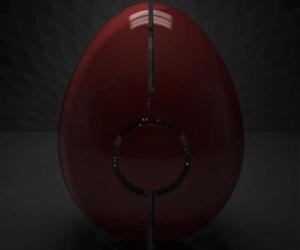 Sony UK have taken to their Facebook page to tease something brand new, with nothing but an image of a very futuristic looking crimson egg and the phrase "It's coming…"
Speculation has gone haywire (as intended, of course) with all sorts of wild theories flying around the internet and in particular on the Facebook page itself. Will it hatch to reveal the design of the new PlayStation 4? Highly unlikely – if it was a black and midnight blue egg then maybe, but not red.
As you can see it has a definite "Portal-esque" look to it, but the use of an egg must surely signify either something brand new or a rebirth, which means either a spanking new IP or they're rebooting a franchise. A red futuristic egg? Maybe it's Turok, or the long-awaited Dino Crisis reboot? We can only join the rest of the world in pure speculation at this point, but there's a fair chance it's hinting at the recent partnership between Sony Computer Entertainment and Ovosonico, a company founded by former Grasshopper Manufacture Director Massimo Guarini and something being produced by them.
The similarity between the egg and Ovosonico's logo is too great to ignore, but there's nothing we can do but wait for Sony to finally crack it open.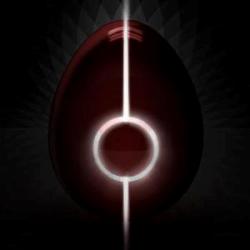 UPDATE: Today, Sony showed a second image of the egg, this time illuminated on the inside, with the following list of things that it definitely is not:
A range of eggs that Sony will sell in supermarkets
A Sony spaceship
A new type of Walkman designed for chickens
Sponsorship of the Easter Bunny
PlayStation 4
It brings us no closer, but does promise that enlightenment is coming on Monday…