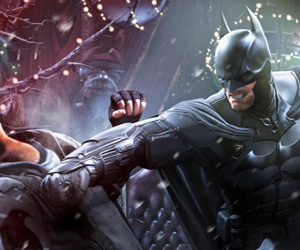 Don't you just hate it when single player games have tacked on multiplayer? Well, get ready for another one!
According to a report from Kotaku, the upcoming Batman: Arkham Origins from Warner Bros. Games Montreal, there will be a team-based style multiplayer component where you play as one of Joker or Bane's gang and try to track down and eradicate Batman and Robin. Among the playable and customisable villains are Killer Cros, Deadshot, Black Mask, Deathstroke and Firefly.
At this time, this is completely unconfirmed, but seems highly likely. How often do we see a later entry in a single player franchise include multiplayer? A lot.
Of course, this is the first game in the Arkham series that isn't being developed by UK based Rocksteady and will only give more ammunition to the sceptics. I'm not as down on the game, however. I'm open to the idea of a new studio's ideas, but quite honestly, will probably never touch the game's multiplayer…if it's in there, of course.
Batman: Arkham Origins will be released on October 25 for Windows PC, Xbox 360, PlayStation 3 and Nintendo Wii U