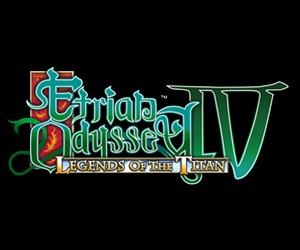 Etrian Odyssey IV combines rock solid first person dungeon crawling with cute anime sprites, and it's coming to Europe this summer.
Published by NIS America and Atlus, the game will be available as both a retail product and a digital download. A demo consisting of two dungeons will arrive prior to its ambiguous summer release.
The Etrian Odyssey games are extremely tough first person dungeon crawlers, similar in a way to last year's surprise hit Legend of Grimrock but with takey-turney JRPG combat.
The game can kill you in an instant and you have to personally chalk out the map, noting traps, chests and the like, as you play. It's quite demanding on the noggin if you're to succeed.
Etrian Odyssey IV does include a new casual difficulty for new fans, however, that wavers some of the series' more demanding troupes.
I've spoken to someone that's put quite a lot of hours into a Japanese copy of the game and it sounds rather appealing, even though I'm not the biggest JRPG nut. The trailer below is the US release trailer, so ignore the 'out now' bit unless your country doesn't feel like the inside of the Ice Queen's freezer. Dang chilly Britain…
Etrian Odyssey IV: Legends of the Titan is available now in North America and will be released in Europe this summer, exclusively for Nintendo 3DS