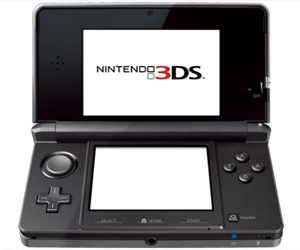 2K13 is the year of the 3DS, hands down. So many great games already, and more to come as we now now (Zelda – squeeee!).
To celebrate this fact, retailer GAME have teamed up with Nintendo to provide a cool event taking place across 15 GAME store locations on the 20th April. These events will feature multiplayer tournaments and the chance to play exciting new demos including the forthcoming LEGO City Undercover: The Chase Begins – which doesn't even come out until nearly a whole week later on the 26th April!
Multiplayer challenges available on the day include:
Monster Hunter 3 Ultimate –  Team up with three other players to track and hunt ferocious monsters in this epic action RPG.
Luigi's Mansion 2 – Finally stepping out of his brother's shadow, Luigi takes centre stage in this spooktacular adventure. Up to four players will be challenged to head up the Thrill Tower sucking up ghosts as they go.
Demos available will include the brilliant Fire Emblem: Awakening. Fire Emblem fans will be able to team up and get hands on with the 'Double Duel' mode. Castlevania: Lords Of Shadow – Mirror Of Fate will also be available as well as Nintendo eShop titles Splash or Crash and HarmoKnight.
If you already own a Nintendo 3DS then make sure you bring your console to the event to increase your StreetPass hits – and on top of that, Nintendo reps will be on hand to show you how to join the bustling Mario Kart 7 communities and give you details on how you can compete in regularly held competitions and events for Mario Kart 7.
The Nintendo and GAME Multiplayer Mayhem events will be taking place across 15 GAME stores up and down the UK on 20th April. Each event will feature exclusive Nintendo 3DS multiplayer competitions and demos of the latest Nintendo 3DS games and Nintendo goodies.