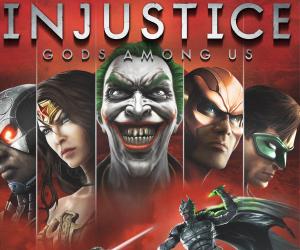 After the critical acclaim bestowed upon BioShock Infinite, it was always going to be a tough game to oust from the top spot in the UK charts. Thankfully, Injustice: Gods Among Us is a damn fine fighting game, and it features Batman, so it was bound to sell.
The first episode of the SyFy TV show Defiance aired last week, but it didn't do an awful lot to bolster sales of the game, though it does remain in the top 20, only dropping one position to 5th place. Tomb Raider remains strong, in 4th place, but Luigi's Mansion 2 finally drops a few places to 8th. Fire Emblem: Awakening was released last week, and it's one of the best games I've played this year so far, it charts in 3rd place.
Injustice was actually the best selling game on both Xbox 360 and PlayStation 3, with BioShock in 2nd place for Xbox 360 (3rd on PS3, behind Tomb Raider), and Defiance in 3rd (6th on PS3).
As you've come to expect, click the name of the game to read our review.
TW = This Week
LW = Last Week
UKIE Games Charts©, compiled by GfK Chart-Track