Continuing with our game of the year 2014 features, we've asked ten key players (and one very, very special guest) in the games industry to tell us their top three games of 2014, and why. One of the key factors here, is that they are not allowed to pick any game they worked on, or have involvement with. The candidates range from those in PR to folks who developed games all by themselves.
So without further ado, here are the results (and make sure you give us your top three when you've read all of this!):
Lee Kirton, Bandai Namco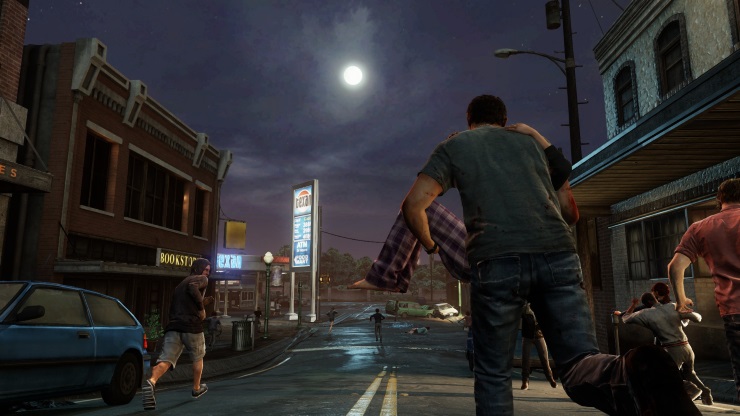 I didn't play all of this game on PS3, as at some point I was put off by it. I don't complete games often, but when I got the PS4 version, I was addicted to the gameplay, the look, the feel, the story – and generally speaking, I never search for ammo, gear etc. But I couldn't help myself searching for whatever I needed to survive. I was actually sad when I completed it.
Incredible in every way. Beautifully detailed, just amazing in every single way. It's exactly the game I would make if I could make one in this day and life. Having worked on DRIVER in the beginning, and knowing what that felt like as a driving game, this delivers the ultimate toy world for an adult to go crazy. There is almost nothing you can't do. The attention to detail makes me think that so much hard work and polish has gone in to deliver something special. The way Rockstar handled the announcement of first-person mode and the music just makes me love them even more. They are true pioneers and an inspiration to a company that lives up to their name.
This is the game I love to play online. I love playing random people in a league, and it's the only game that takes away the stress of life/work/etc. I love FIFA.
Robbie Patterson, Indigo Pearl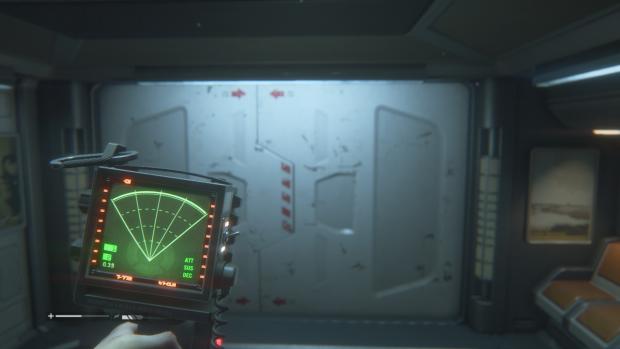 Like everyone else, I lie awake thinking about being inside my favourite movies and fucking around. Because Alien is basically my favourite sci-fi movie and this is closest I'll ever get to actually being inside it. It is the best game that came out this year that I have played. I meant to play Shadow of Mordor… is that better? Lord of the Rings is okay, but why would I want to be inside it? To walk around looking for a ring, or whatever? That is fucking stupid.
Any game that makes me laugh every single time I fart on something is the second best game of the year.
Also, the following achievements: Are We Cool?, Truth to Power, Irritable Bowels, Dog Whistle, Heisenberg, Canadian Handshake, Animal Cruelty, Pulling Mud, Inside Joke, Face Hoff, Perverted, Too Far.
Monument Valley is like that part at the end of Labyrinth when Sarah is trying to rescue her baby brother from David Bowie's castle and he sings that song that's all like "YOUR EYES CAN BE SO CRUEL" and he flips up from underneath the walkway that Sarah is on. That song is rad.
Monument Valley is kinda like that.
John Hardin, Atlus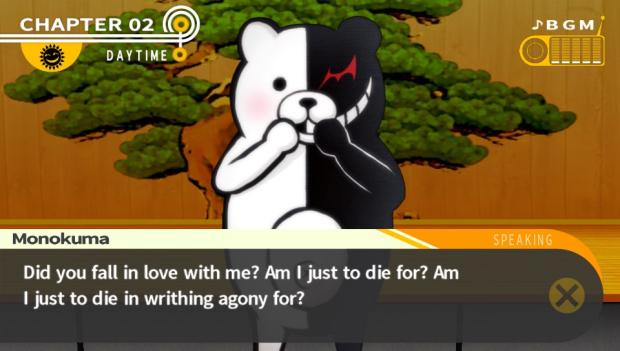 Fresh new blood for the PS Vita that turned the visual novel genre on its head. Monokuma is the new leader of the pack when it comes to memorable villains, and the game's premise and story is full of twists and turns littered with plenty of corpses. The Danganronpa series turns you into a compulsive paranoid, and I mean that in the best way possible.
I'm not even a particularly ardent LotR fan, but what Shadow of Mordor has done with the nemesis system is easily the revelation of 2014.
The Banner Saga oozes richness and depth with its Viking-inspired story. The humans and Varl who band together in their struggle against the dredge weaves a beautiful tapestry of norse-inspired art, music, and story.
Neil Gorton, Capcom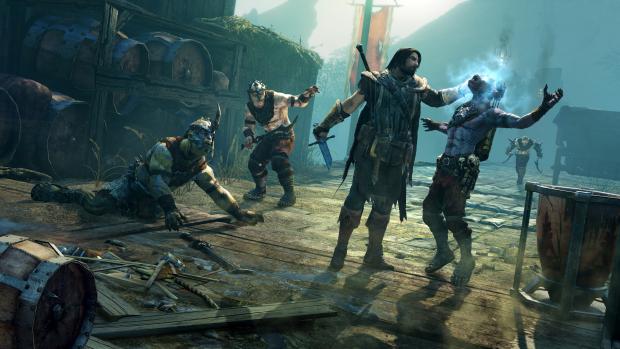 It took me a few hours to get into the swing of this one, but soon the Cockney Orcs became a thing of wonder. By far my favourite gaming moment of 2014 is screaming the lines they came out with back and forth to my mate via headset as we played at the same time. Hilarious.
It's rare that I am drawn to these types of games nowadays, but there was something captivating about Valiant Hearts. So much of this history is forgotten already, but this and Never Alone were great examples about how to bring important and cultural history to a new generation.
One of my all-time favourite ad-campaigns, it was really cool to take the usually indestructible floating gun protagonist and drop him in a world where the bad guys had utterly defeated him. Managed to be both adult and bombastic at the same time, and has been the first FPS in ages with a story I could get into.
Dan Pearce, The Tall Trees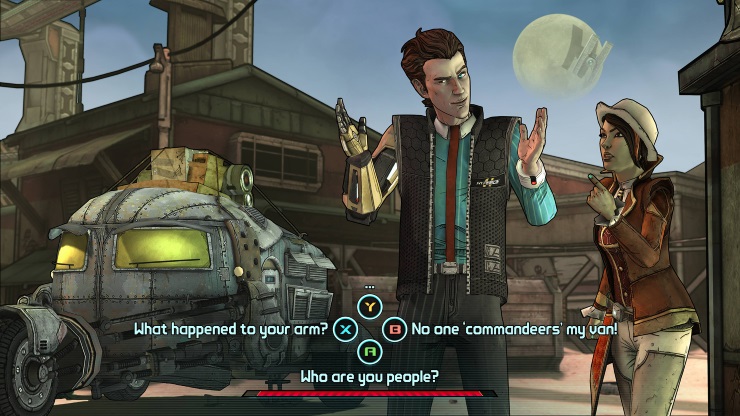 This was kind of a big surprise for me. I enjoyed the Walking Dead Season 1 a lot (episode 2 is one of my favourite standalone gaming experiences) but had since become a little tired of the Telltale format. That's why I was so surprised by the first part in their new Tales from the Borderlands series. It works reasonably well as its own self-contained story (like The Walking Dead Episode 2) and is the only game this year to make me cry from laughing too hard. It not only pokes fun at Borderlands as a property, but also the nature of Telltale games; constantly subverting your expectations of what a Telltale game is, with amazing results. It also somehow manages to achieve this while feeling as fresh as an entirely new intellectual property. It's the most fun that I've had with a game all year and I highly recommend it.
#2 – Pixel Rift
I'm not entirely sure if this counts, as it's not technically out yet, but I did play it this year, and it's an experience that really stuck with me. Pixel Rift is a game by Ana Ribeiro (@anagamedev) who studies game development at the National Film and Television School. I played Pixel Rift at Eurogamer this year and fell in love with it. It's an Oculus Rift game about playing your GameBoy (or GameGirl as its referred to in game) at school, without your teacher noticing. What starts as a pretty fun way of blending a stealth meta-game with a Megaman esque sidescroller quickly turns into a very affectionate love letter to playing games as a kid. It might be the most real feeling game I've ever played, and it allowed me to be a kid again for a few minutes.
I have a kinda mixed relationship with this game, but 2014 was sort of an iffy year release-wise, and I don't own a Wii U. So, this game gets extra points from me on the basis that it's a big budget game that I felt absolutely schooled me in design. It's not all fresh, but the new ideas that it does have are smart, well executed, and well presented. It stumbles a bit, and trips over itself with the story missions, but when it lets you run around and wreak havoc, it's not like anything else that I've played.
Job Stauffer, Telltale Games
Formally released in January 2014 on Steam and iOS from a former advergaming developer named Jason Oda, known for projects like 'Skrillex Quest' and 'The Perfect Strangers Game', at first glance, the game looks exactly as 'seen it all before' as possible, and that's partially thanks to Jason's modest attempt to summarize it in the first paragraph of the game's description, calling it, "an artsy, philosophical indie game." Played it all before, right? Well, no, you haven't. Not like this.
'A CONTEMPLATIVE JOURNEY INTO EXISTENTIAL DESPAIR' is more accurate, and I can easily say that this game reached into the very depths of my soul. Perhaps Jason more accurately summarizes the experience as a "metaphor that explores the finite nature of existence and the beauty and tyranny of our desires within it." In short, Jason has created a potent brew of digital ayahuasca (google it) for all to safely(?) experience. It's a game best experienced alone at night, in the dark, with a glass of wine or anything to help you relax, while thinking about your own life and what you're trying to get from it. Plug in a 360 controller, try not to kiss anyone on their catatonic despair, and try your hardest to free yourself from the jaws of 'want.' My lightning. My prayer. This was my favourite game of 2014.
Originally developed at a VR Jam in 2013, I believe 2014 saw Sightline: The Chair evolve into what it is today. Personally (and not speaking for my employer), I'm a pretty active VR enthusiast, and I can't think of a better experience to usher in first-timers to VR than The Chair. A visual experience that evolves around you, The Chair, in my opinion, could one day be looked at as a Rosetta Stone of sorts for how content makers could let a user drive an experience simply by looking. I'll never forget the expressions on some of my friends' faces when they first sat down in The Chair, and I don't think VR developers should forget this project either. As simple as it seems, I think it's a breakthrough experience that boils with potential for the future of presence-driven content.
#3 – Pee-Wee's Pinhouse
Pee-Wee's Pinhouse is a Pee-Wee's Playhouse themed pinball machine from 1988 that doesn't exist. But really now, let's be real here, it should have. This year I was fortunate enough to realize a dream to help collaborate with friends at Zen Studios to create The Walking Dead Pinball, which we're pretty proud to say faithfully captured the spirit of the first season of the game while also translating the notion of difficult, choice-driven game play into the language of pinball. Incredibly proud of that project, and I continue to play it regularly.
Because of this project, over the Spring and Summer of 2014 I spent a lot of time playing pinball, both digital and electromechanical. I also spent a lot of time thinking about how many great properties of times gone by that could have beautifully translated to pinball, but never happened. Bar none, the one that stood out the most was the show that raised me every Saturday morning as I plowed through boxes and boxes of Mr. T cereal. Pee-Wee's Playhouse as a pinball machine, complete with a trap-door Floory, a wish-granting Jambi, and a 'Magic Screen' digital display up-top to let you watch 'Penny Cartoons' and connect the dots (La! La! La!) is the best game of 2014, and 1988, that never existed. If you make pinball machines, please feel free to acquire the rights, take all of the ideas I've listed, and make it happen. Also, feel free to make Twin Peaks Pinball while you're at it, too. That would be cool.
Ollie Coe, Ubisoft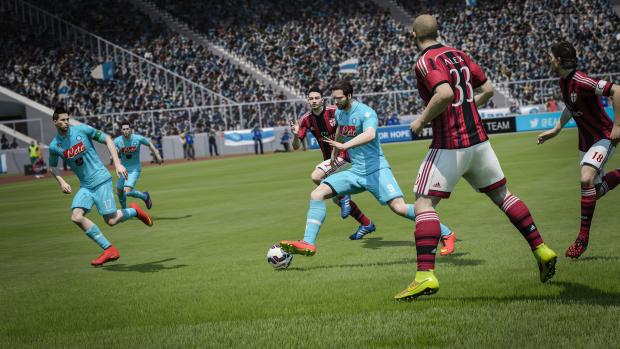 I feel like this is a bit of a cop-out, but I play FIFA almost every time I have a free hour. It has now completely taken over and I love it. Although, the other day when I'd reached division 2 in Season Mode I heard a young kid giving me grief through his mic on the other side, at this point I thought to myself "You've got this in the bag"… After going 4-0 down I promptly and shamefully turned my PS4 off and left the room (I will add the caveat that this doesn't happen very often).
The story or world didn't really make sense to me, but that's sort of what I loved about it. Transistor is one of those games where you're dropped into a world that's existed forever, has its own rules and history, but isn't explained to you (the same appeal as Dark Souls). The game is very weird and beautiful, with a great combat system that rewards experimentation. I also loved being able to make the lead character sing to the background music with the press of a button.
I didn't think this game would be for me, but once you get into it, the gameplay just makes you feel awesome! Both the normal and platform sections are very slick and compulsive and I even ended up going back to start trying to rack up perfect scores.
Mare Sheppard and Raigan Burns, Metanet Software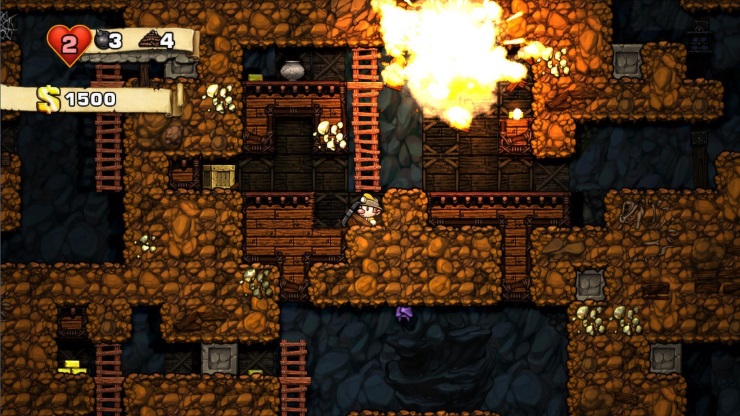 Ok, so Spelunky didn't first come out in 2014, but hopefully we can count the PS4 version (which is the one we play these days, and thanks to daily challenges, that's every day!). We must include it because it is possibly the best game of all time. It's fun, tense, exciting, frustrating, simple, fair and so satisfying. One of these days we're going to beat Hell!
We are friends with Capy [Editor's note: we've checked, and this fits our "rules"] and have been watching this project for a few years, but it was even more awesome than we ever expected. Very fun to play, and beautifully, lovingly crafted; brilliant pixels and an amazing soundtrack.
This game is so visually distinct, and so cheerful, that you cannot be unhappy playing this game – in part due to the music. The attention to detail and personality in the little characters is just wonderful.
Hollie Bennett, Sony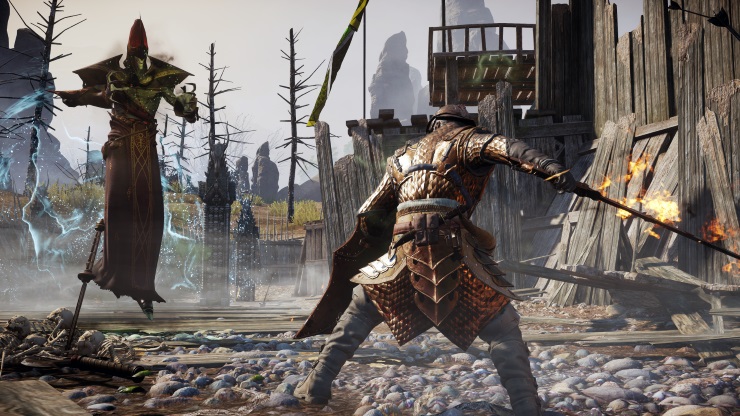 To anyone who knows me, this shouldn't come as a shock, as I've always been a fan of Dragon Age and, of course, Bioware. Inquisition was everything I wanted: a beautiful open world, a wonderful story, witty dialogue, and a wide range of characters. These elements all come together perfectly to create one epic game. I put over sixty hours into my first playthrough, only to immediately restart it to play again with a slightly different world history, despite being unable to create any character except for my default red-head-female-human-rogue.
I will romance Cullen every time. You can't stop me.
I was 100% convinced MMO games weren't for me, and up until trying FFXIV I had pretty much ignored them. However, I ended up going head first down the rabbit hole with Final Fantasy: A Realm Reborn – and I love it! Not only is it friendly for newbies (even though I still feel like I had to learn a whole new language to navigate it), it's also beautiful, and cross-platform – so I'm able to play with my friends on PC and not just on PS3/PS4. Also, the share button and the ability to hide the HUD made me addicted to taking photos.
If anyone is interested, I'm Pheonix Redwyne, a Warrior on the Moogle server and part of the Narshe Red Wings Free Company (yes, we do have matching hoodies). So feel free to find me. I'll be back once I finish romancing Cullen in Dragon Age: Inquisition.
I simply adored Bastion, so when Transistor was announced it was a given that I would fall madly in love with it. And it didn't disappoint! I loved everything from its art style to the wonderful (if not emotional) story and, of course, that incredible soundtrack. Transistor proves that a game doesn't need to have a epic 90 hour story to having a meaningful and lasting impact on you. Also, if you haven't done it already, make sure you set the sword's voice to come through the DualShock 4 speaker and not the TV, it is a game changer!
Dom Carey, Microsoft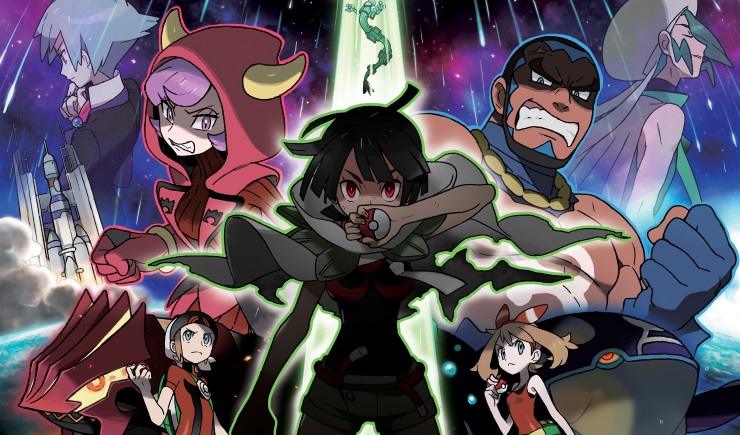 One of the biggest videogames misconceptions is that Pokemon is a game for kids, when in fact, it's way more than that. Under the hood it's a deeply strategic turn-based RPG, and with the latest entry receiving a visual overhaul and a suite of improved online features, it was a must-play for me.
Season One took the games industry by storm with it's episodic, choice-based nature, but the second season built on that with a greater sense that your choices affected the gameplay (that last episode!). The second season focused more on dialogue and decisions rather than point and click exploration that bogged the first season down a little. I also preferred playing as Clem over Lee from Season 1.
#3 – Clash of Clans
The only game that I play every single day. Though the game has been out for a few years now, the "Clan Wars" feature was added this year which makes it possible to play big team co-op against other rival clans. Supercell have done such a great job with regular updates and patches that the game feels like it's constantly evolving. Definitely worth playing with friends.
Martin Baker, 22 Cans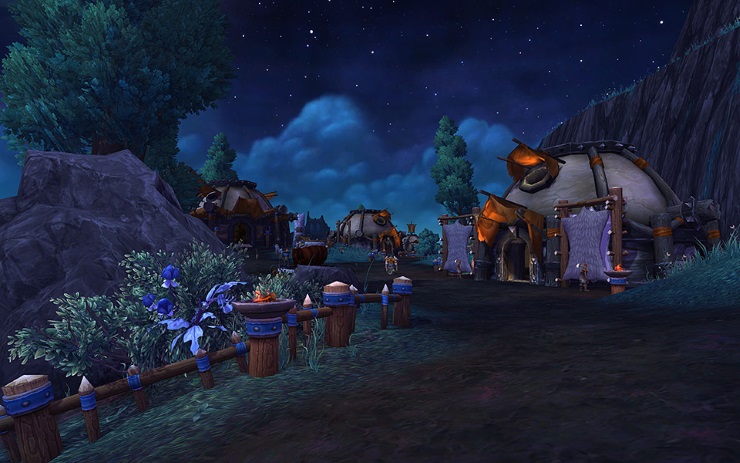 You know when I said that "I'm no Blizzard fanboy" thing? Yeah, I think I might have to take that back. Warlords of Draenor is a return to form for World of Warcraft. The world finally has some challenge back in it, the new Garrison feature is something that we've been asking for for years and the story is some of the best we've ever had. Don't even get me started on the story cinematics (more of those please Blizz). The developers have truly knocked it out of the park and I'm back with a vengeance.
In fact, I'm on a flight path as I write this…
I love the world of Middle-earth. I find myself sucked into the lore at every single turn, whether that's with the books, the films or video games. I went into Shadow of Mordor with some trepidation, given that it's a totally new story in a universe that I love, but those misgivings were shown to be unfounded when the title turned into the only game this year that I've 100% completed and sunk upwards of 50 hours into; well, one of the only games…
I'm no Blizzard fanboy – ok, maybe a little – but when a company does something right, I have to speak up about it. If we were talking about sheer value for money alone, the console version of Diablo III would be right up there. With multiple characters to choose from, a plethora of difficulties and a huge amount of game modes and co-op features, Diablo III: Reaper of Souls – Ultimate Evil Edition could easily be the only game you'd pick up this year and you'd still not be bored of it.
Thanks to all the people who took the time to contribute to this feature. Make sure you tell us YOUR top three lists in the comment section below.