Having played it extensively recently, I can tell you that The Long Dark is absolutely fantastic, and you should buy it, assuming you like quite hard survival first-person games.
The next game update – slated for later in January – will nearly double the size of the game world, adding new and interesting places to explore, as well as new threats to confront.
Anyway, it's sold rather well, apparently, and you can see an image that shows the stats, below: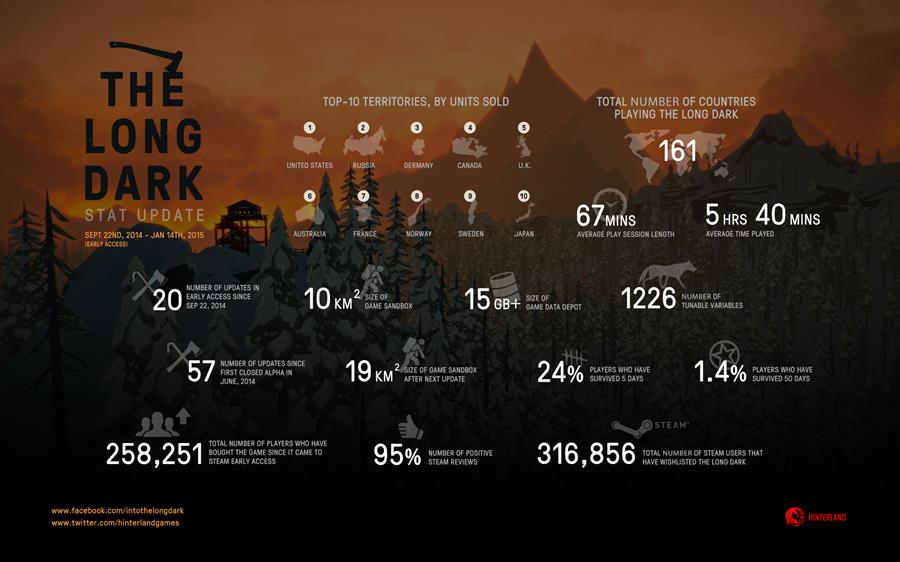 Also, here's a video of Colm playing it. Hint: I like it more than he does, but he's just plain wrong on this one.