When the new generation of consoles came to us, we all thought that 1080p/60fps would become the norm. The short version is that it simply hasn't. There's an argument to be made either way, but we decided that we wanted it to be the norm, which means we needed to build a gaming PC, and a good one.
To that end, we've teamed up with Ebuyer to buy the parts, build one, and test the hell out of it. In this first article, we'll be discussing the parts, so you can tell us where we've gone wrong, or right, or maybe you just want to build along with us. We fully expect the final price to be more than the cost of a PS4 or Xbox One – but hey, we want a true 1080/60 experience, and we're aiming for around the thousand pound mark.
The Case: NZXT Phantom 240 White (£62.14)
At the suggestion of eBuyer, we went with this one because it has plenty of space for cable management, and is reasonably priced in the "mid-tower" bracket. Though it doesn't have any outboard SD-card readers, it has ample room for additional fans, loads of hard drive space, and multiple optical drives, should we need them.
The Motherboard: MSI Z97 Gaming 5 (£118.72)
Although we're big fans of S/PDIF audio, we picked with this motherboard for numerous reasons. Firstly, it's has plenty of PCIe slots, and can support lots of RAM. In addition, though, it has 6 USB 3.0 ports (4 on the back panel, 2 via internal connections), and 8 USB 2.0 ports (4 on the back, 4 inside), which means we should, in theory, never need to buy a USB hub, and be able to run everything we need directly into the motherboard USB ports. It has 6 SATA connectors, too, though we should really only need half of those as we've got a 4tb internal hard drive (£128.38), and a very basic old DVD-drive installed.
The Processor: Intel Core i7 3.40GHz 1150 (£248.99)
There's not a lot to say, here. A decent speed processor, and fits the motherboard.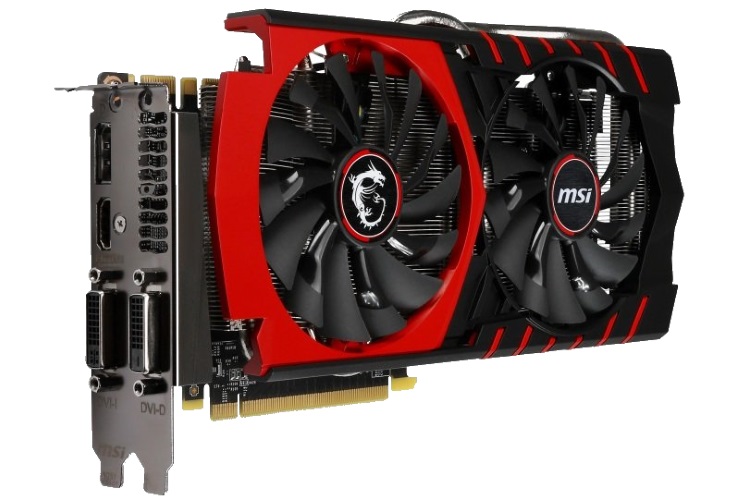 The GPU: GeForce GTX 970 4GB (£279.99)
If we're going to build a gaming PC, it needs to have a serious GPU. In theory, with the right setup, the GTX 970 should be as close to "future proof" as we can currently get. With the ability to run 4K resolution over a three-screen desktop, this GPU should be the absolute business, and no mistaking. We wanted to have 1080/60 as standard, and this should achieve that with ease.
The Memory: Corsair Vengeance 16GB (£118.98)
As with the processor, there's not a huge amount to say here, apart from that we went with 16GB because, well, we want this machine to be powerful.
The PSU: Antec High Current Gamer 520W (£62.50)
Now, you might think we've skimped a little on cost here, but the plan wasn't to go mad and spend the most we could, it was more to build a serious gaming PC, without taking out a second mortgage. The 520W PSU is fine for what we'll need it to do.
The Extras: Mics, Gaming Capture, Fans etc.
On top of the above, as we'll be using it as the office gaming rig, we'll be using Blue Mics (Yeti and Snowball), and a Hauppauge PVR Rocket for ease of capture. We already have an Elgato HD60 for 60fps capture, but the PVR Rocket can sit quietly and we can use it without the need of a PC.
We also considered the Cryorig R1 (£59.99) – it's a behemoth, and would keep the processor ice-cold. We also picked up a Cryorig XF140 (£12.99) for additional cooling.
So the total, all told, is £1032.69, not including the extras. Because we've aimed for some serious high end stuff, you can get that well under that price, however. You don't need 4TB of storage, for example. Here's a short video showing off the boxes, as they arrive.