You may remember that earlier this year Adam reviewed the Alienware Alpha, a Steam Machine that didn't have the dedicated Steam Machine OS or the Steam Controller, as neither had launched. Now, however, both the Steam OS and Controller are available and they have revolutionised the device itself, taking it from an unfinished but promising machine to what could be the living room PC we have wanted for years.
Before we go any further it is worth noting that this article is based upon around 45 minutes of playing with the new machine at an event. We will have a more detailed rundown of the improved machine at a later date. If you want a detailed run down of the hardware itself then the review still stands, although the addition of a dongle holder inside the machine for the new Steam controller is a great addition that stops it looking ugly.
The Steam OS is perhaps the most important addition. While big picture mode always did a serviceable job, this is a much more refined experience, with more detailed menus and options. Switching between games in your library is done with just a couple of button presses and load times seem fairly low. The layout of the games library also makes it easy to find the game you want, a dramatic improvement over the tiny text you get in the desktop version of Steam.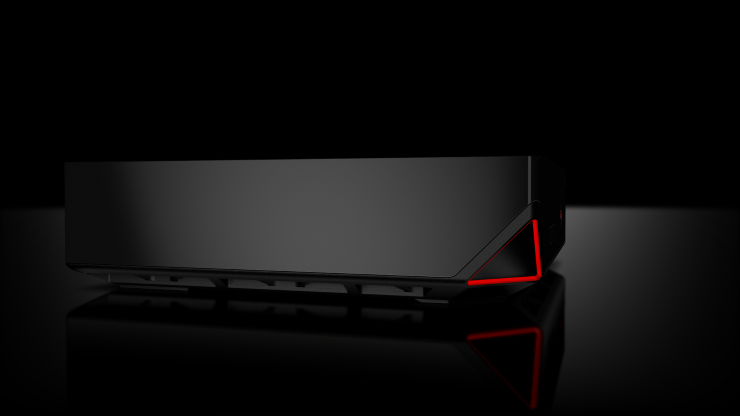 The one issue that became apparent when speaking to one of the creators of the Alienware machine was that, this being a Linux distribution, not all Steam games work on Steam OS. There are currently around 1500 games that do support the platform and the majority of new releases will work, but that massive back catalogue you have spent years creating via Steam Sales may be reduced significantly. To help smooth over this issue, everyone that purchases the Alienware Steam Machine will get a games bundle worth around $200 that includes the likes of Payday 2 (despite not being available on Steam OS until 2016), Screencheat, Robot Roller-Derby Disco Dodgeball and a few in game items for War Thunder and Brawlhalla.
Another of the great features the Steam OS brings when combined with the Steam Controller, is complete button remapping and shareable profiles. Creating a control system for some games to work with the controller will inevitably be a ball-ache, but fortunately you can get someone else to do it for you and then take their button configuration (providing they decide to share it with the world). This means that you can be playing any Steam OS game within minutes with a fully customised control scheme with minimal effort; or if none of the user created button configs work for you, you can always make your own with the fairly easy to use button mapping system. Of course, there is also a whole host of other settings you can customise, ranging from the amount of weird vibration feedback on the right analogue track-pad thing (can we decide on a proper name for that please?) through to changing how the D-Pad works.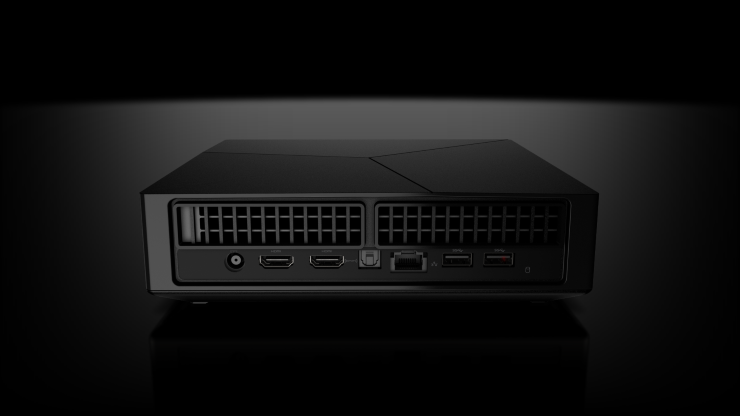 The controller itself is perhaps the thing that changes the device the most: no longer are you forced to play games designed for controllers. The likes of Civilisation, Cities: Skylines and perhaps even Dota 2 (I haven't tested it yet, but it's on my to do list) become playable without a mouse and keyboard. With my hands-on time, I played the wonderful Broforce (which unsurprisingly worked a treat), Borderlands: The Pre-Sequel, and Cities: Skylines. Getting used to using the right analogue pad thing (seriously, it needs a name) when playing Borderlands took a while – at first it was near impossible to get my head around, but after a few minutes I started to get the hang of it. I wouldn't say that I managed to get to the same level as I would with an analogue stick in my ten or so minutes, but I was close, and with a bit more practice I expect there would be little difference between the two.
However it was Cities Skylines that sold me on the controller. I couldn't imagine it working on an Xbox Controller, but with the steam controller it felt weirdly natural. The right analogue pad was effectively a mouse track pad, and the shoulder buttons became right and left click. The accuracy was incredible, and I felt no distinct disadvantage between controller or mouse and keyboard. For these slower paced games that don't require fast reactions this could be perfect.
The addition of the Steam OS and Controller seem to have fixed the majority of the issues that Adam had first time out, though more extensive testing is required to fully commit to that. The PC now works as it should do, though, and as soon as I manage to find out how well Dota works with the Steam controller, I may have to buy one.